We're bringing financial education to the forefront of our communities.
April '23 is Financial Literacy Month
The "Budget the Bag™" initiative is designed to make a positive impact by enhancing the financial and life skills of (K-12 students) and young adults of low- income  or underserved communities.  We're inviting industry professionals and influencers from around the world to share important information, strategies, and resources to the next generation of adults.  
School and Community Events
Get LOUD with us for FINANCIAL EDUCATION
Lessons On Understanding Dollar$ - What's one LESSON on money you wish you had earlier in life?
Leading Financial Experts and Influencers From Around The World Share Strategies on Financial Education.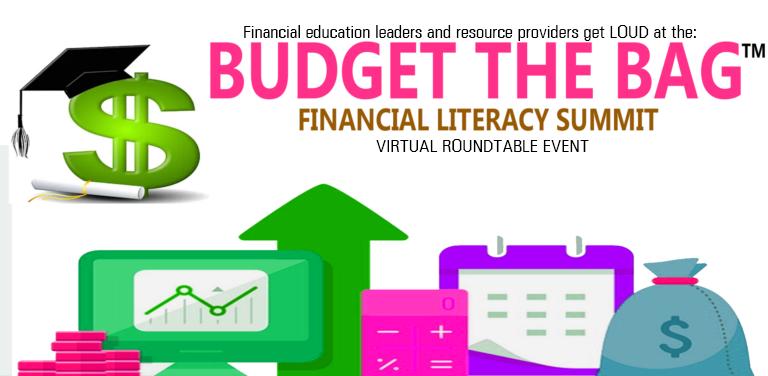 The State of Financial Education In Schools and Communities.
SATURDAY | APRIL 29th, 2023 | 10am-4pm 
"BTB FINANCIAL EDUCATION AWARENESS"
 SUMMIT & FUN FEST
EVENT

HIGHLIGHTS:
Games
Vendors
Entertainment
Guest Speakers
Strategies and Information
Resources and Tools
Panel Discussion

In person event… Location TBD
WHO SHOULD ATTEND THIS EVENT: 
• Community focused Financial Educators
• Education leaders: Superintendents, Principals, Teachers
• Non-profits or for-profit businesses owners
• Bank or Credit Union Representatives
• Community and Political leaders
• Parents or students interested in learning more about financial education.
sPONSORSHIPS ARE PARTNERSHIPS
If you're interested in learning ,more about our wide range of sponsorship opportunities and custom activation methods please schedule a call today to discuss.
PSA CAMPAIGN  | EVENTS |  COMMUNITY AND SCHOOL PROGRAMMING