Early Financial Education Matters!! (K-12 Programming)
It's never too early to begin learning financial education
We use financial education as a tool to reinforce and enhance basic literacy skills taught in traditional educational systems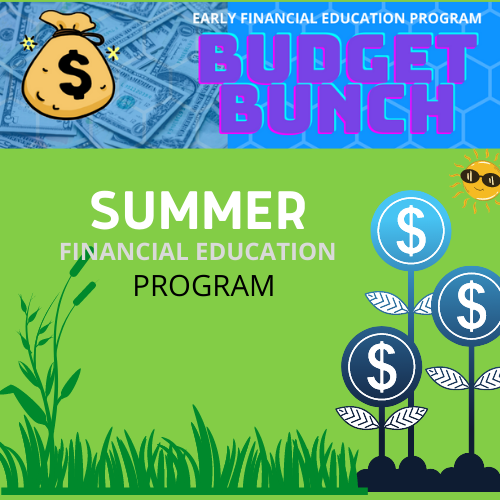 SPRING AND SESSIONS
BONUS: 12 Months Access to educational and entertaining platform
Segmented Programming
Cross-Literacy Reinforcements
Career Exploration
Group Perks and Events
LOCAL – STATE – REGIONAL – NATIONAL – GLOBAL
Web-based and Mobile-App Content Delivery
Flexible Group Sessions
Cross-Literacy Focused
Great member perks
Age-based content (K-12)
Flexible Content Delivery
AREAS COVERED:
Money Mindset
Intro to Personal Finance
Needs and Wants
Earning and Spending
Budgeting & Saving
Banking
Investing
Credit Scores and Credit Cards
Student Loan Debt
Cyber Protection
Cryptocurrencies
Critical thinking skills regarding money.   
· AGE BASED CONTENT     
This course will be taught in a combined way of engagement, lecture, workshop and self-paced, as there will be opportunities for students to show their understanding. 
Class Formats:
       

Introduce a financial education skill or segment

       

Discuss its importance and how it's used

       

Q&A

 

     

Review Budget and discussion

       

Money Mindset Minutes
Business and Organization Leaders
Let's get together to discuss ways we can work together to help raise the Awareness and Access of financial education in schools and communities.
Community and Education Leaders: How can we work together ?
Ask about our student and school sponsorship opportunities