PARENTS – EDUCATORS – ENTREPRENEURS – ATHLETES – ENTERTAINERS – POLITICIANS – CELEBRITIES – INFLUENCERS – MEDIA CHANNELS
Help us raise AWARENESS and ACCESS to early fundamental financial education tools and resources!
Let's Get *LOUD* for FINANCIAL EDUCATION
Lessons On Understanding Dollar$
We Need Your Input Today!
"What's ONE lesson about money you wish you had as a teen?"
Feel free to provide more than one if you like. If you want to be real sport feel free to record your answer and send over video or tag us on social media.
The LOUD campaign will be a 12-month awareness campaign to help bring financial education to the forefront in schools and communities. We will offer a wide range of engagement strategies and content delivery to effectively reach our target demographics.
If you're interested in discussing ways to get your company or brand aligned with a great social initiative please feel to schedule a call or email us 
HELP US PROVIDE ACCESS TO QUALITY EARLY FINANCIAL EDUCATION TRAINING
We're raising impact dollars to help bring quality financial education programming to our underserved schools and communities and we need your support. Your support will go towards creating a sustainable financial education program, which can be duplicated in communities on a local, city, state, and national level.
Our K-12 program offers segmented custom content and engagement. We also curate services and resources for adults ,senior citizens, and other niche target markets.
As adults, we realize how important things such as credit, budgeting, and savings play in our lives. Imagine if we had these fundamentals lessons instilled in us at an early age.
Click a donation amount to the right to assist in our efforts.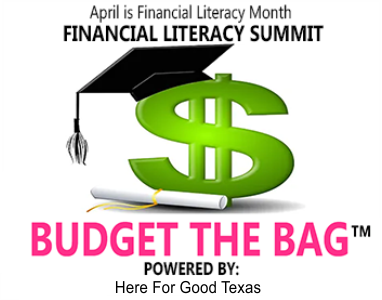 **Early Financial Education Matters** SIGN OUR FINANCIAL EDUCATION PETITION
We're asking you to SIGN THIS PETITION, to support efforts to raise ACCESS and AWARENESS to early financial education programing in schools, communities and homes.


Every adult in America can agree that early financial education in our school years
would've made a major impact on our lives as adults. Why weren't financial fundamental
seeds planted into us at the Kindergarten level and cultivated up until high
school graduation? .